Our Board of Directors is comprised of accomplished professionals who are passionate about helping fulfill our purpose and mission. Our Board is responsible for all decisions related to organization grant funding and financial assistance for individuals. They guide our leadership team and ensure we're accountable to our donors, partner organizations, and patients.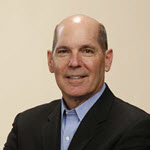 Thomas J. Walsh
Tom is a partner at Think Big Partners in Kansas City, MO and has founded and developed several successful businesses, including Central Interchange, Inc., and H2O Resources, LLC. Prior to that, he was part of the executive leadership team at Jack Henry & Associates, Inc. for 14 years. Tom is a member of the KU Advancement Board, a life member of the Chancellors Club and the Alumni Association of the University of Kansas, and a member of the board of trustees for KU Endowment. Tom was co-owner and co-chairman of Silpada Designs, Inc., a company co-founded by his wife, Teresa. A graduate of the University of Kansas with a bachelor of science in business administration and management, Tom and his wife, Teresa, live in Leawood, KS and have three grown children, two of which are also KU Alumni.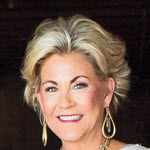 Teresa Walsh
Teresa was the co-founder of Silpada Designs, Inc. in Lenexa, KS. Founded in 1997 with her business partner and friend, Bonnie Kelly, Silpada Designs grew to become the leading sterling silver jewelry retailer in the United States. Silpada marketed and sold its exclusive, handcrafted jewelry through more than 25,000 independent sales representatives throughout the United States and Canada. Teresa and Tom were inducted into the University of Kansas Hospital Hall of Fame in 2014, recognizing their leadership gift to establish the Cancer Center's Nurse Navigator Program.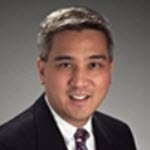 Dr. Terry Tsue
Terry Tsue, MD, FACS is the Physician-in-Chief of the University of Kansas Cancer Center, Douglas A. Girod MD Endowed Professor of Head and Neck Surgical Oncology and Vice Chairman of the Department of Otolaryngology-Head and Neck Surgery, University of Kansas School of Medicine. Dr. Tsue complements his administrative leadership responsibilities with an active clinical practice and resident education. He is nationally recognized for his expertise in microvascular reconstructive surgery for head and neck cancers and, specifically, microvascular reconstruction of the jaw. Dr. Tsue's clinical focus is on tumors of the mouth, throat, voice box, neck and thyroid glands. His writings on reconstructive microvascular surgery techniques and numerous ENT topics have been included in more than 150 publications and abstracts. He is often a featured presenter nationally at head and neck cancer and residency education symposiums. Since 2005, Dr. Tsue has been included in Best Doctors, a renowned electronic database and consulting service made up of the best 5% of physicians worldwide. Born and raised in Seattle, Washington, he studied electrical engineering and biology at Stanford University where he graduated first in his class in engineering. He worked summer jobs for Boeing and ROLM Corporations to enhance his engineering skills prior to attending medical school at Johns Hopkins University School of Medicine in Baltimore Maryland. He graduated fourth in his class at Hopkins before entering training in otolaryngology-head and neck surgery at the University of Washington in Seattle. During his training there, he completed a two-year National Institutes of Health-funded post-doctoral research fellowship in vestibular neuroscience and gained clinical subspecialty expertise in microvascular and skull base surgery. Dr. Tsue joined the faculty at the University of Kansas School of Medicine Department of Otolaryngology-Head and Neck Surgery in 1996. He has served as Residency Program Director and subsequently as Associate Dean for Graduate Medical Education. Dr. Tsue and his wife of 26 years, Debbie, have two children, Ashley and Trevor. He enjoys watching his daughter fence for the Princeton varsity fencing team, and travels across the country with his son competing in national fencing tournaments.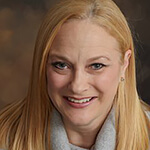 Rachel Cannon
Rachel is a certified public accountant specializing in healthcare and not-for-profit accounting. She graduated from the University of Kansas in 1993 and was subsequently employed by the international accounting firm of KPMG for the first 10 years of her career. During her tenure at KPMG, she worked in both the Kansas City and Chicago offices where she specialized in audits of not-for-profit and governmental entities. Rachel completed a two-year rotation in Montvale, NJ with KPMG's National Assurance and Advisory Services group where she developed and delivered national training courses focusing on audits of not-for-profit and governmental entities. Subsequent to her time at KPMG, Rachel has held positions with GE Capital as the Technical Controller of the Healthcare Finance division and VP-Transaction Advisory for the Aviation Financing division; Sprint as the Director of Technical Accounting and CCH Wolters Kluwer as an Accounting Content Editor for Accountingresearchmanager.com. Rachel obtained her MBA from the University of Kansas in 2013 and subsequently spent three years working in marketing as a product/brand manager for Hill's Pet Nutrition and Parnell Veterinary Pharmaceuticals before returning to her accounting roots. Rachel currently holds the position of Healthcare Controller for the Tutera Group. She recently completed a six-year term on the Board of Directors for Support Kansas City where she served as Treasurer.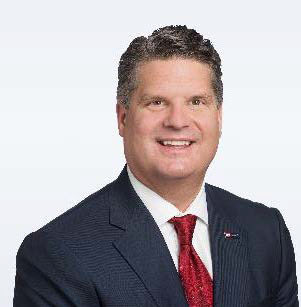 Brad Scott
As a Senior Vice President and National Practice Strategy Leader in Private Wealth Management at U.S. Bank, Brad works with teams to deploy and execute key national strategies throughout the business.  Brad's main responsibilities include integrating business development practices; driving wealth planning and risk management concepts; and implementing best-in-class client experience standards.
Brad began his career in the banking and financial services industry in 1997, most recently serving as Market Leader for U.S. Bank Private Wealth Management in Kansas City.  Additional certifications and degrees include a CERTIFIED FINANCIAL PLANNER ™; a Certified Trust and Financial Advisor (CTFA); and a B.A. in Business Administration, Missouri Western State University.
In addition to serving as a board member of HNC Living Foundation, Brad is also on the Finance Committee of the Nelson-Atkins Museum of Art.
Brad and his wife Lisa reside in Parkville, Missouri.  When he is not at work, he enjoys spending time with his family, hiking and photography.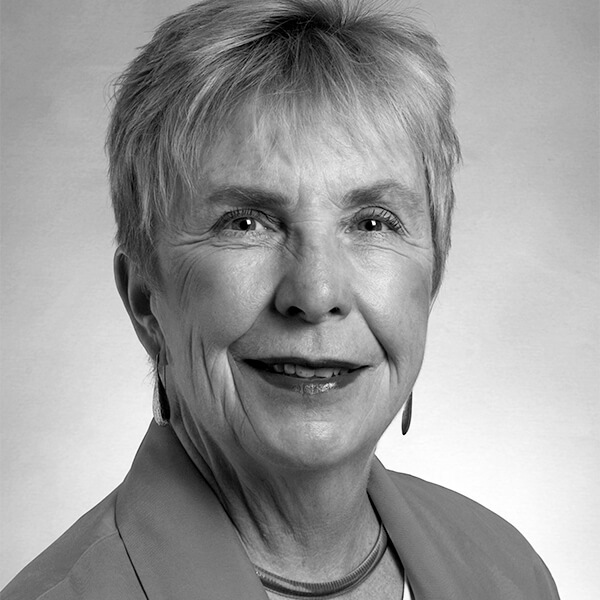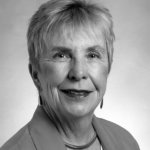 Marjorie Smelstor, Ph.D.
Marjorie Smelstor has had successful careers in many arenas, including the foundation world, healthcare, higher education, and consulting.
She is a former Vice President of Kauffman Campuses and Higher Education Programs at the Ewing Marion Kauffman Foundation in Kansas City, Missouri. In that capacity, she was responsible for the largest portfolio at the Kauffman Foundation—$200 million—which was committed to helping post-secondary institutions transform themselves through entrepreneurial education. She also directed a $50 million program that supported the infusion of entrepreneurship education throughout the curricula of 22 Kauffman Campuses as well as developing partnerships with other colleges and universities throughout the United States.
Before joining The Kauffman Foundation in 2006, Dr. Smelstor was Chief Acceleration Officer at Truman Medical Centers (TMC) in Kansas City, Missouri. At TMC, she founded The Truman Medical Centers Corporate Academy, an initiative that continues to provide education for all employees, families, and friends of Truman Medical Centers. She also launched the innovative Center for the Healing Arts, a systematic and deliberate use of the arts to provide care for the caregivers, patients, friends, and families of TMC. Her other responsibilities at TMC included creation of an early childhood development center, coordination of research and the life sciences program, strategic planning, development of an integrative medicine program, and liaison with the Charitable Foundation.
Before her work in healthcare, Dr. Smelstor was a university administrator for 25 years, holding the positions of Assistant Vice President, Dean, Provost, and Interim Chancellor at institutions in Texas, Indiana, Wisconsin, and Missouri. She has published more than a hundred articles and a book, and has lectured nationally and internationally in the United States, Croatia, Japan, Scandinavia, France, Great Britain, and Turkey. In 1981 she was a Senior Fulbright Lecturer in Croatia.
She has been a consultant for universities, healthcare organizations, and various industries. She is currently the President and CEO of Smelstor and Associates, a consulting firm that focuses on strategic planning, executive development, and organizational change.
Dr. Smelstor has a Ph.D. and M.A. in American Literature and Mass Communications and Public Relations from the University of Wisconsin-Madison and a B.A., magna cum laude, from the College of Mt. St. Joseph in Cincinnati.
The recipient of numerous honors and awards, in 2008 Dr. Smelstor was recognized as one of the Top Ten Women Executives in Kansas City, and in 2007 she was award the Health Innovators Award.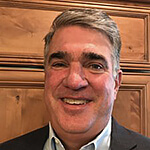 Bill White
Bill is an experienced, award-winning public relations, corporate communications and corporate social responsibility executive. Over a career spanning more than 35 years, including 10 years as senior vice president, Corporate Communications and Corporate Social Responsibility at Sprint Corporation, he has won numerous awards for communications programs and strategies including both the Silver Anvil and Gold Quill for communications excellence. He is a frequent lecturer and speaker on corporate reputation, merger and acquisition communications and corporate responsibility. He is the recipient the Ball State University National Public Relations Achievement Award, one of only two national public relations awards that recognize individuals for their communications experience, contributions to the profession and encouragement of educational programs in public relations.
Bill is active in the Kansas City community. He is a member, and serves as chair, of the Helzberg School of Management Advisory Board of Rockhurst University; a member of the Advisory Board of the Little Sisters of the Poor in Kansas City, where he chairs the development committee; and is chair of the Board of Trustees of St. Thomas Aquinas High School. He also is a member of the communications committee of Kansas City Rising and previously served as a member of the Civic Council of Greater Kansas City, where he chaired the Kansas City Tomorrow program. He, and his wife Ellen, are the parents of four grown children.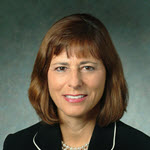 Janice Benjamin
A Kansas City native, Janice has spent her professional career as a teacher, career management consultant and author and, for the last 20 years, a fundraising executive. Janice is the vice president of development for The University of Kansas Hospital. When she began more than 14 years ago, her challenge was to build a fundraising program from the ground up. During that time, more than $100 million has been raised to support clinical innovation and patient care at the region's leading academic medical center. Previously, Janice served as vice president for the Menorah Medical Center Foundation. She's a graduate of Tulane University and holds a master's degree from the University of Missouri-Kansas City in guidance and counseling. Her civic involvement includes serving as the past president of the Junior League of Kansas City, MO and former board Chair of the Central Exchange.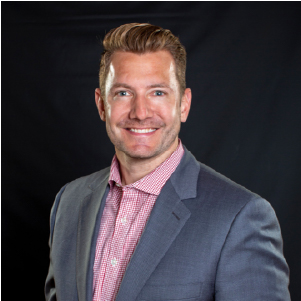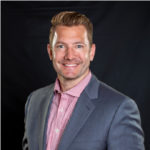 Banks Floodman
Banks Floodman is an experienced business development specialist. Since 2016 he has served as the director of business development for Sunflower Development Group, focusing on equity and debt placement, research, discovery, underwriting, and implementation of project development. He has been involved in multifamily, hospitality, office, and retail real estate transactions valued at more than $105 million. Before joining Sunflower, Banks spent nearly eight years in development for University of Kansas Athletics, most recently as the senior associate athletic director for revenue development, where he led a team that raised over $220 million for athletic-related capital projects.
Banks serves on the Board of Trustees for Leadership Kansas, one of the oldest and most respected statewide leadership programs in the country, and he sits on the Pegasus Capital Management Advisory Board. Banks graduated from the University of Kansas, where he earned a bachelor's degree in economics and a Master of Business Administration with a concentration in finance.
Banks enjoys fly fishing, working out, traveling, reading, and, most importantly, spending time with his wife, Erica, and their two children.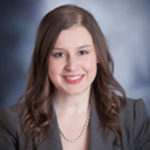 Mandy Roe
Mandy is the Chief of Staff for Kansas Insurance Commissioner Vicki Schmidt. She previously served as the Legislative Director to then Kansas Senate Majority Leader, Derek Schmidt. She also spent several years working in public relations and governmental relations, lobbying on behalf of businesses and associations. Mandy is a graduate of Washburn University and lives in Topeka with her husband, Bill and son, William.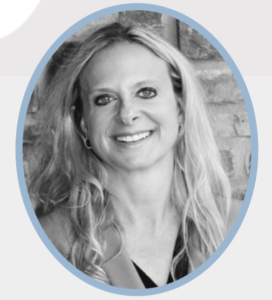 Gail Gottlieb
Gail Gottlieb is the current Director of Budget at The University of Kansas Medical Center in Kansas City, KS and previous director of CliftonLarsonAllen, which is a professional services firm specializing in audits, taxes, outsourcing, and wealth advisory. She has 30 years of experience helping clients with assurance, consulting, and operational needs. Gail attended The University of Northern Iowa where she received her BA in accounting and obtained her CPA while working with KPMG. She has worked with many nonprofit organizations including The Ewing Marion Kauffman Foundation, the Greater Kansas City Community Foundation, the Mid-America Regional Council, Sunflower House, Johnson County Interfaith Hospitality Network and Sacred. She has committed much of her time and resources towards helping nonprofit entities and her experience with many small and large nonprofit organizations has helped her to be aware of the limited resources, detailed planning, and operational needs of nonprofits. Gail is a former board member and treasurer of the Youth Symphony of Kansas City and the City Planning Committee Member in the city of Sugar Creek, Missouri. She is married to Jerry Gottlieb and together they have four children, three grandchildren, and three dogs. Ellie, their youngest daughter, has previously interned at HNC Living and is currently a sophomore at Tufts University.